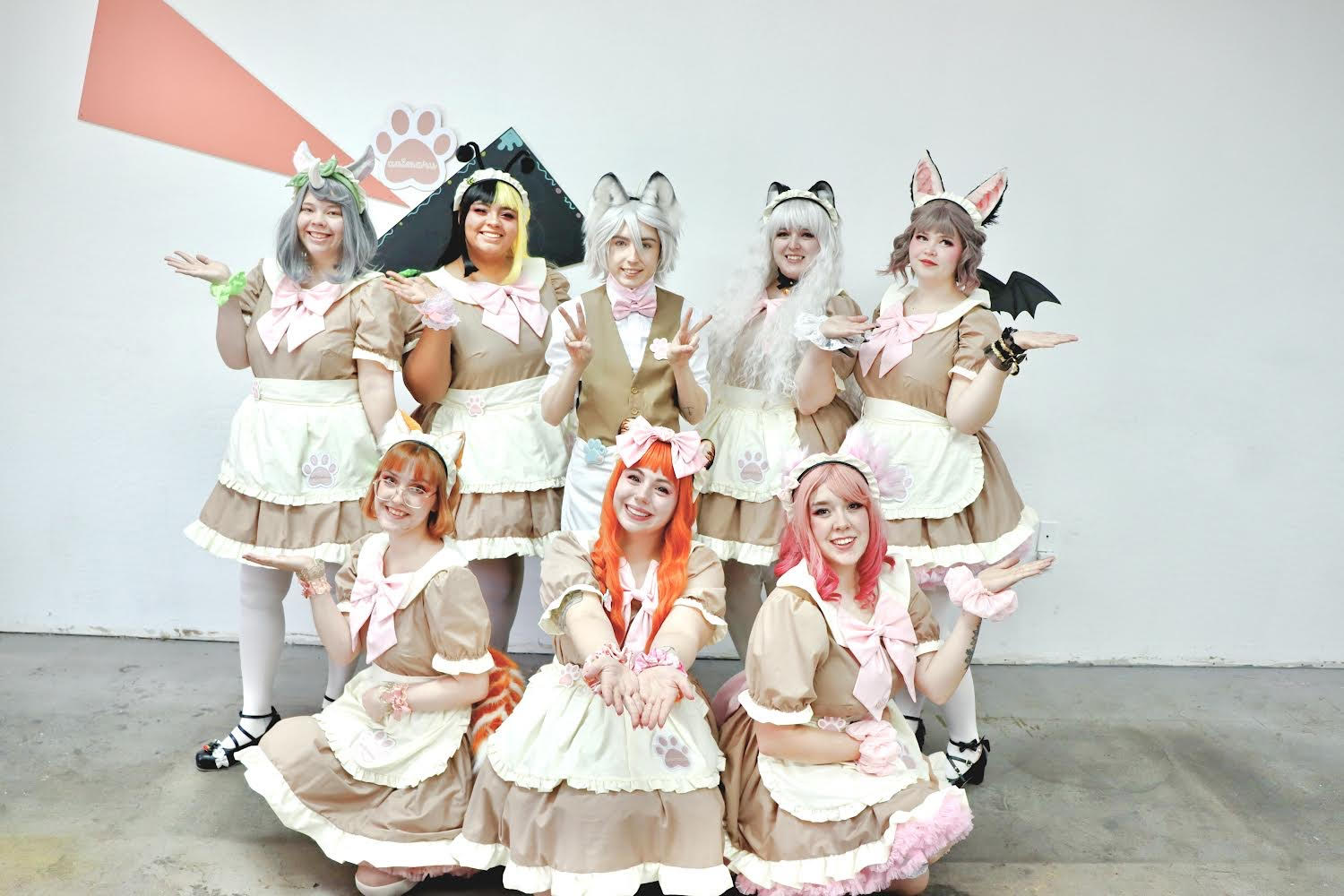 Welcome to the submission form for Aki Matsuri's 2023 Cosplay Contest hosted by NMJACL with the help of Animaru Maid Cafe on September 24th at EXPO NM.
Please review the contest rules and feel free to email
animarumaidcafe@gmail.com
if you have any questions regarding the rules and the cosplay contest in general.
The day of the event please check into the costume contest at the Animaru Maid Cafe booth no later that 2pm. Any late check in's will be disqualified from the competition.
The contest will be sections into two categories: 12 and under and 13+
. For the 12 and under group, please ensure you have a parent or guardian present during your pre judging to give consent to these rules and regulations. With each age group the categories available to be awarded are:
Best In Show:
participant shows and excels excellent stage performance and craftsmanship of their costume
Best In Craftsmanship:
participant shows amazing and clean craft and detail in their costume
Judges Award:
participants who really impressed the judges with their attention to detail and passion for their costume.
Cosplay Competition Rules
Any participants under the age of 13 must have a parent or guardian's permission to enter and sign up for the contest. 
Any costume entries can not have previously been awarded a Masters award or Best in Show at any other event. 
Cosplayer must complete pre-judging at Animaru Maid Cafes booth by __pm to walk on stage. It is the individual's responsibility to ensure their pre-judging is completed before the time cap. If pre-judging is not completed at this time, judges will disqualify the individual(s) from walking on stage. 
Group entries are welcome, please ensure the group is 4 people or less. 
Costumes must be appropriate for all ages.
Parts of the costume may be store-bought however cosplay must be at least 50% handmade or modified by the contestant.
Any costumes being entered may not include symbols of hate speech, racism, homophobia, offensive language, and sexual images or speech.
No steel weapons are permitted. Live steel is defined by the FDL as any metal object that can hold a sharp edge, whether or not it actually does. Foam weapons are preferred. Plastic blades and weapons are fine, but must be blunt. 
If you need any assistance with getting on and off the stage during your walk-on please let one of the judges know during pre-judging. 
Contestants are not allowed to throw anything off the stage, nor use projectiles or use anything on stage that will leave a mess. This includes (but is not limited to) liquids, glitter, and confetti.
Contestants must treat judges, stage managers, and fellow contestants with respect. Any contestant caught violating this rule will immediately be disqualified from the contest.
Skits, dances, or other performances will not be allowed on the stage. The contest will be walk-on only.
By agreeing to these rules, you consent to have your photo taken and used by Aki Matsuri during and in conjunction with the Cosplay Contest. Your photo may be shared on social media, the NMJALC website, and any other affiliated platforms. It may also be used for promotional materials now and in the future.