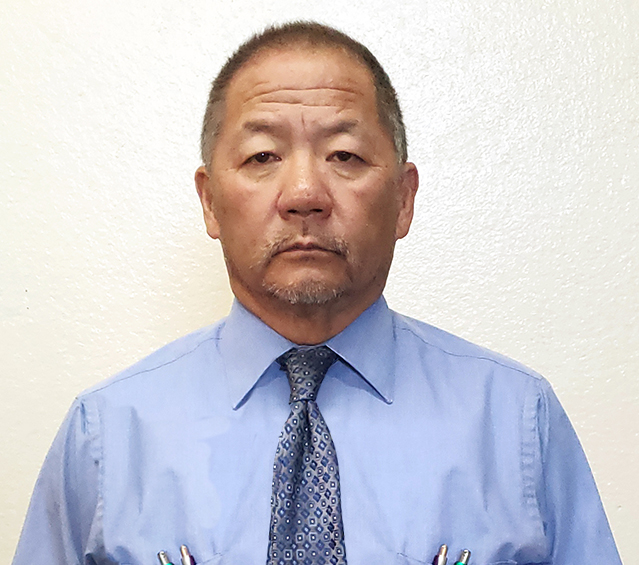 Bio
Calvin Kobayashi is the Treasurer of the New Mexico chapter of the Japanese American Citizens League. He has been a past president & was instrumental in reactivating the New Mexico chapter of the Japanese American Citizens League in 1974-75, after a hiatus of nearly a decade.
For Aki Matsuri he has been Project Director, its principal organizer for over 27 years. He negotiates with major entities (e.g. the City of Albuquerque, State of NM, director of the NM Veterans Memorial Park, the owners of the tenting company, trucking companies, etc., ) & ensures that arrangements fit our festival needs & that we are in compliance with current regulations & statutes. He works with the other Aki Matsuri coordinators, discussing options, offering suggestions as needed, always with impromptu humor.
Background
Calvin is also Sensei (teacher) & lead drummer for New Mexico Taiko. This group performs annually on the Main Stage & is one of the recipients of the NM Arts grant support. The group has performed at schools, weddings, & other events over the years in & around Albuquerque.
His formal education at UNM in psychology & management prepared him well for the directorship of a large public festival. As CEO of a growing business, A&R Medical Supply (5 locations now), he has the professional experience in supervision, sales, & consultation which directly contribute to his ability to work well with a large diversity of people, sell ideas & attend to the details of implementing complex projects.
Meet the Team
Each member of the NMJACL Board offers a unique perspective and toolset which makes NMJACL such a well-rounded organization aiming to make a positive impact in the community.
Esther Churchwell
Membership Chair/Editor of the Sagebrush Newsletter
Calvin Kobayashi
NMJACL TREASURER
Jennifer Yazawa
NMJACL Grant Writer
Nikki Nojima Louis
NMJACL Chair of Special Projects
Cynthia Grady
NMJACL Secretary/ Art Coordinator
Aiko Allen
Special Projects/ Grant Writer
Next Steps…
Learn more about non-profit organization NMJACL and all the upcoming events and special projects that are happening. We are always looking for future members and volunteers to help in our efforts to improve our community.
More Info