written by JC Kato and JC2
Koko's family is removed from their homes and sent to Heart Mountain, WY
during WWII. She tries to become a Girl Scout so she can greet her father when
he joins them from Santa Fe camp. While living in the internment camp, she learns the
true meaning of GAMAN, a Japanese word for Patience with Dignity.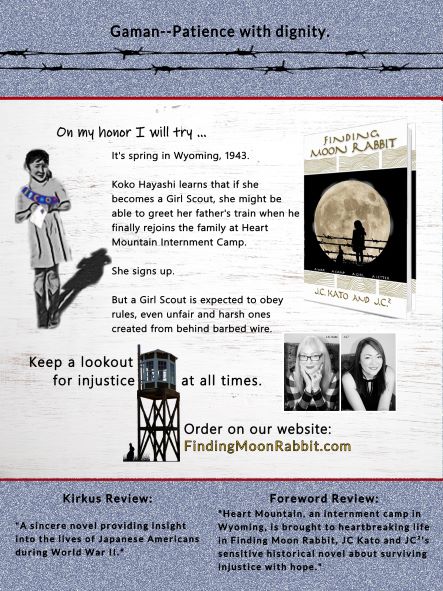 Order on the website below