Saturday, February 10, 2018 -NMJACL is teaming up with longtime supporter, Randy Sanders of New Mexico Shotokan Karate, to sponsor the United States Karate Alliance (USKA) Regional Mountain States Martial Arts Championships being held in Albuquerque on Saturday, February 10, 2018 at Legacy Church Gym on the west side (6900 Los Volcanes Road NW).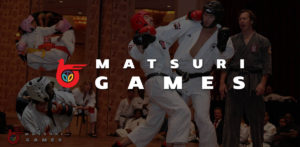 NMJACL stands to benefit from part of the revenue of this championship "Matsuri Games," but we will have to provide at least 20 volunteers to assist with score keeping and time keeping as the participants attempt to earn "points" to qualify for the National Tournament being hosted in Albuquerque again at the Crowne Plaza on March 15-17, 2018.
If you are interested in helping NMJACL sponsor the USKA Mountain States Regional Championship event and reap in some revenue for the organization, please contact Esther Churchwell at echurch64@gmail.com /(505) 883- 5320, or Steve Togami at ast361@ aol.com/or (505) 565-2185 for more information and to place your name on the volunteer list.
There are two sessions during the day, one in the morning and the other in the afternoon, so you can opt to volunteer for either or both sessions. We may also be able to operate a concession booth at this event, so additional volunteers will be necessary for the food/snack bar.
Mark your calendar for Saturday, February 10, 2018 to help NMJACL sponsor a United States Karate Alliance (USKA) Martial Arts Championships event that may prove highly profitable for our organization's fundraising efforts.